Venue
The Estonian IT College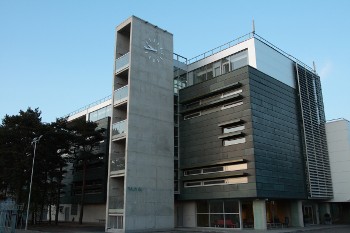 Akademy 2012 will be held at the Estonian IT College in Tallinn.
The Estonian Information Technology College is a private non-profit institution with more than 800 students. It was established in 2000 and is owned by the Estonian Information Technology Foundation.
Address:
IT College
Raja 4C
12616 Tallinn
Estonia
The College`s mission is to offer the best applied IT education in the region, bringing together high-tech know-how and the practical needs of the information society, while being the axis of its development.
A third of all of the lecturers of the Estonian IT College come from IT firms and company or state IT departments. This helps to provide its students with balanced knowledge-based teaching and practice-oriented training. More information can be found here.